The red radio (a model 03-5J1) is one I bought on eBay. Somehow I recognized that there was something more handsome under that paint and Contact Paper. The brown radio is a photo of a very similar model 03-5E1, which shows how far I have to go in restoring this set.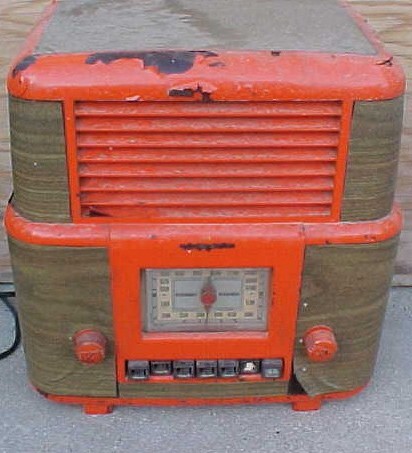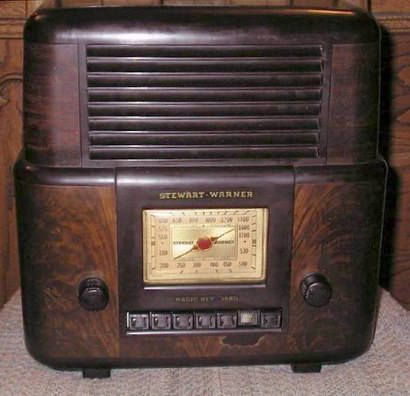 This is a 1940 radio, with 5 electric pushbutton presets, plus "Police" band. It's a standard All-American Five AC/DC circuit (12SK7, 12SA7, 12SQ7, 35L6GT, 35Z5GT), with a 5-inch dynamic speaker. The cabinet is bakelite.
UPDATE: The Contact Paper and most of the paint have been stripped off (doggone red paint is stuck in some tiny spots, though), so it looks much better already. The bakelite is a bit scuffed up, and the dial cover is broken. The Stewart Warner decals were lost in the stripping process, alas. The pushbuttons took a lot of contact cleaner to get them loosened up, and they're not 100% working yet. It does sorta play, though.
Updated Dec. 7, 2002